Our Commitment to Social Responsibility
At GreenGold we know that being a responsible corporate citizen means more than just focusing on our business success. As a forest company, we understand the impact we have on local communities,and our employees,and the responsibility we bear for nature. We take our social responsibility seriously and constantly work to improve the way we contribute to the world around us.
Supporting Local Communities and Businesses
We recognize that our operations directly affect the communities we work in, and we want to make sure our presence brings about positive influence. To do this, we focus on creating jobs, if possible prioritize local suppliers and buyers, and actively participating in community initiatives, contributing to the social and economic growth of the regions where we operate.
In addition to our efforts to support local businesses, we also offer financial support to communities through various initiatives. This includes funding for community projects, donations to local charities, and sponsorship of events that promote the well-being and development of the regions in which we operate. By providing financial assistance, we aim to create a lasting impact on the communities we serve and contribute to their overall prosperity. Especially in Romania the Company has a long history of social support, with a particular focus on children from rural areas and disadvantaged regions, identifying their needs and providing resources to prevent and reduce school dropout rates and improve their level of education.
Open and honest communication with community members allows us to address any concerns and work together to find the best solutions for all parties involved.
Employee Health, Safety, and Education
The well-being and safety of our employees are of utmost importance to us. We invest in health and safety programs to ensure that our team members can work in a secure and supportive environment.
We also believe in educating our employees about sustainable forestry practices and the ecosystem services that nature provides. By empowering our team with knowledge about responsible forest management, we can ensure that our operations have a minimal impact on the environment and contribute to the long-term health of the forests under our care.
Promoting Sustainable Forestry and Ecosystem Services
We recognize the essential role that forests play in providing ecosystem services such as clean air, water purification, and climate regulation. As a responsible forest company, we are committed to educating the public about the importance of sustainable forestry and the benefits of preserving nature's resources.
We collaborate with educational institutions, non-governmental organizations, and local communities to develop and deliver educational programs and resources on sustainable forestry and ecosystem services. By raising awareness and promoting responsible practices, we aim to foster a sense of stewardship for the environment and contribute to a more sustainable future. We take pride in our efforts to support local communities, ensure the well-being of our employees, and promote sustainable forestry practices. Through continuous improvement and collaboration, we aim to create a lasting, positive impact on society.
A selection of social initiatives and community projects supported by GreenGold
Romania – Leontie Fundation  www.sfantulleontie.ro
In the fall of 2001, the construction project of the Children's Home "St. Hierarch Leontie" at the initiative of the Bogdana Monastery in Rădăuţi.
Currently, the Settlement includes 13 family-type houses, accommodation spaces for students, young people and volunteers, meditation rooms, music room, craft workshop, painting workshop, library, sports field (football, field tennis ), basketball court, outdoor fitness equipment, medical office, dental office, storage areas for supplies and clothes, professional laundry, kitchen, dining room, bakery, barbershop.
The settlement now house 120 children and young people – orphans, without means of subsistence, or from disorganized families – aged between 7 and 24, from Suceava county, who benefit from a stable environment and quality integrated services, with a view to family reintegration or, as the case may be, socio-professional reintegration and life preparation.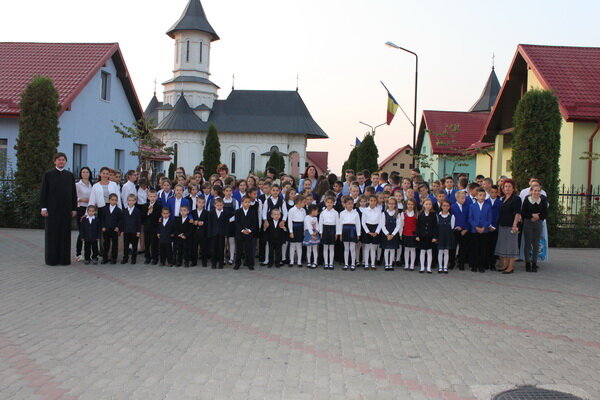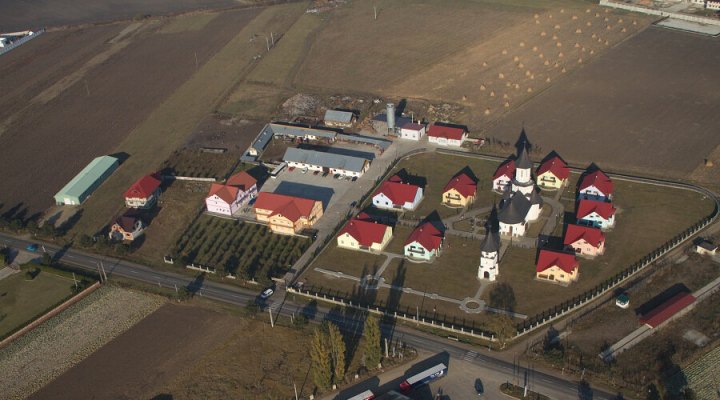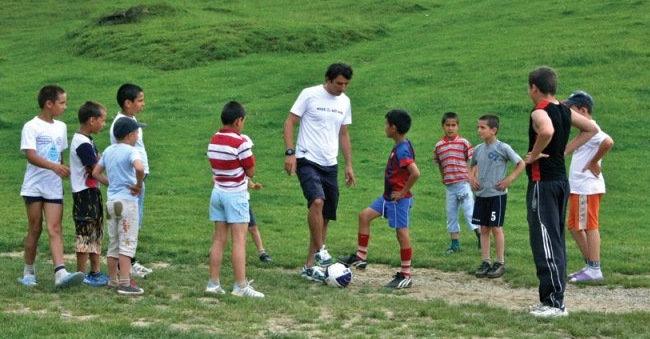 Romania – ProVita Association  www.voluntar-provita.ro
Is a non-governmental, non-profit organization. The mission of the ProVita Association is to provide shelter and normal living conditions to abandoned, neglected or orphaned children. To provide care and shelter to women, mothers and their children, mothers-to-be, homeless adults and abandoned elderly people. Over the years, the ProVita Association has managed to shelter over 10,000 disadvantaged people. Currently, they care for more than 500 people, including children, mothers, old people and people with disabilities. Provita consists of 2 social centers – Valea Plopului and Valea Screzii. The centers are located approximately 2 hours northeast of Bucharest, at the foot of the Carpathian Mountains.
Romania – practical training program
GreenGold has established a practical training / internship program in cooperation with the forestry departments of the universities of Brasov / Suceava /Timisoara / Cluj Napoca.
This program began in 2020. So far, 31 final-year students have had the opportunity to apply the knowledge acquired at university in the field. What pleases us is that 6 of them have already found their place in the GreenGold team, two of them in the last year (2022). We are also happy that 6 women have participated and 2 of them are now our colleagues in GreenGold.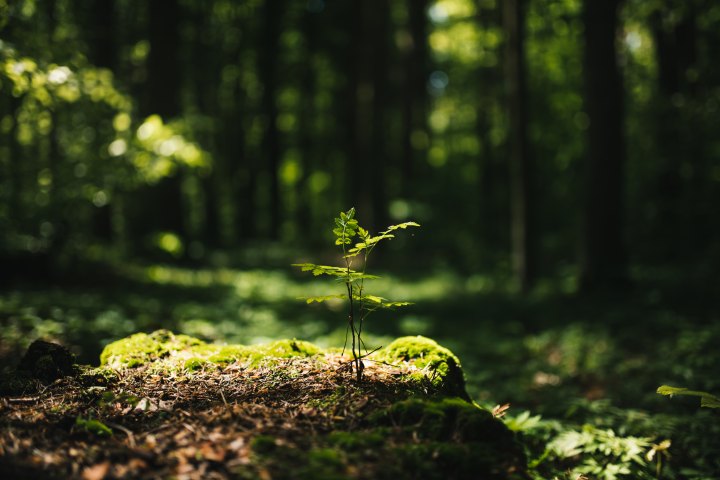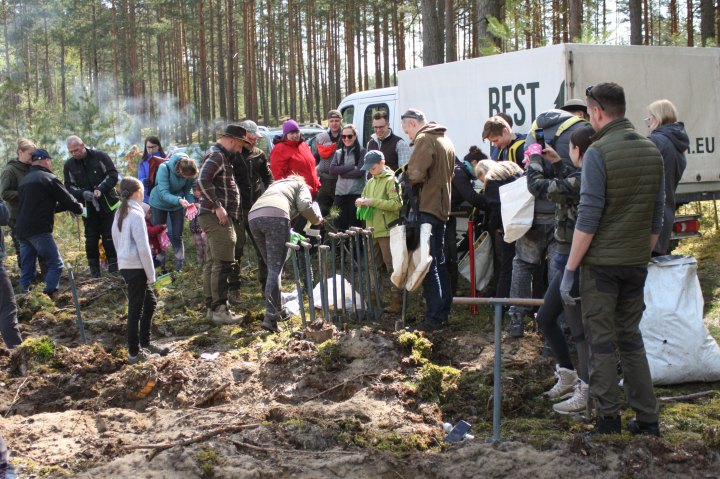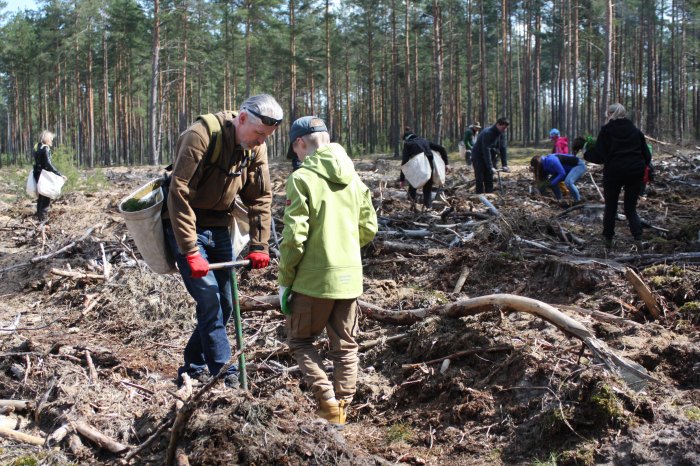 Lithuania – tree planting festival
It is now a tradition to organize educational and collaborative tree plantings on "earth day" each year together with other local companies and organisations like Swedish Chamber of Commerce in Lithuania, SKOGRAN and Transcom, Foros and Neste, and all their colleagues and families. This has become a popular and appreciated yearly event.
Visiting address:
Kungsgatan 29 (7th floor)
Stockholm
SWEDEN
Mailing address:
Box 7331, SE 103 90
Stockholm
SWEDEN
e-mail: info@greengold.se