Certification is a valuable tool for confirmation of our sustainability work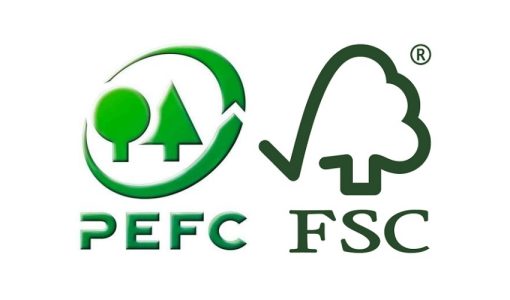 GreenGold is committed to managing forests in the most responsible way possible, and as part of that commitment, has chosen to apply and receive certification for its forest assets. Certification is a valuable tool for sustainability work and provides confidence and acknowledgement both internally and to external partners.
Through certification, GreenGold is able to demonstrate to its stakeholders that it is managing its forests in a responsible and sustainable way. This not only helps to build trust and credibility with customers and investors but can provide a competitive advantage in certain markets. That said, Europe's historic and scientific approach to forestry has contributed to the development of leading sustainable forest management practices. Through ongoing research and collaboration between scientists, forest managers, and policymakers, Europe continues to play a leading role in promoting the responsible and sustainable use of forest resources. Local European Forest legislation is already restrictive and founded on strong sustainability principles which GreenGold follows diligently.
The certification however provides reference and measurable criteria by which forestry meets through independent and transparent certification. This means that GreenGold's forest management practices are independently assessed against a set of rigorous criteria, providing assurance to stakeholders that the company is managing its forests in a responsible and sustainable way.
In the forest industry, there are two leading certification organizations, FSC® – Forest Stewardship Council® (FSC-ID) and PEFC – Programme for the Endorsement of Forest Certification. GreenGold works with both organizations but in different markets.
There are two main differences between the two organizations. PEFC is the forest companies' own organization and thus does not have the same broad membership base as FSC. The other major difference is that PEFC adapts its rules to national standards.
In summary, certification provides GreenGold with a valuable tool for demonstrating its commitment to responsible and sustainable forestry management practices. Through certification, the company is able to build trust and credibility with its stakeholders and gain a competitive advantage in the marketplace.
Certification
Romania – PEFC
Nordics – PEFC
UK – FSC
Baltics – FSC
Visiting address:
Kungsgatan 29 (7th floor)
Stockholm
SWEDEN
Mailing address:
Box 7331, SE 103 90
Stockholm
SWEDEN
e-mail: info@greengold.se